Pastor Corey McDonald
Corey McDonald is a native of Kansas City, Missouri where he attended business college. After school, Corey started a business career as an Entrepreneur, a career that lasted for 26 years owning and developing two successful businesses. During that time he also served three congregations as a participant in various ministries ultimately serving as pastor of Summit Springs Community Church. These experiences all worked together to prepare him for the work in ministry. In addition to having been ordained to preach the gospel for over ten years, Corey continued his studies from the University of Dubuque Theological Seminary while pastoring New Springs Community Church.
Corey and wife Erica enjoy participating in the life of the church and taking time for activities such as reading, sports, music, grilling, and cycling. They enjoy opening their home to family and friends, desiring to serve and encourage others both inside and outside of the church. Corey and Erica are parents to three boy's Corey, Eryk, and Ashton and are happy and excited about bringing the boys up in the faith and knowledge of our Lord Jesus Christ.​ In addition to his preaching and teaching duties, Pastor McDonald makes frequent calls to hospitals, nursing facilities, and local shut-ins to meet people for the purpose of discipleship and building up the church. Corey takes seriously his responsibility to teach the truth of Jesus Christ as revealed in the Bible. He is guided by the Confessions of the reformed faith, understanding them to be a reliable source for understanding God's Word.
Associate Pastor Duane Washington
Duane grew up in the KCMO area for the first 25 yrs of his life and graduated from Paseo High School. He came to know the Lord at the age of 16. He has walked with the Lord for 40 yrs. He established a Church in Los Angeles, CA that is still going strong. He's been married to his lovely wife, Shirley, for 37 yrs. They have 2 children Natasha and Duane Jr, and 3 grandchildren Elijah, BreAnna and Warren. Duane enjoys reading spiritual books and fishing.
One of his favorite verses is Galatians 2:20, "I have been crucified with Christ. It is no longer I who live, but Christ who lives in me. And the life I now live in the flesh I live by faith in the Son of God, who loved me and gave himself for me."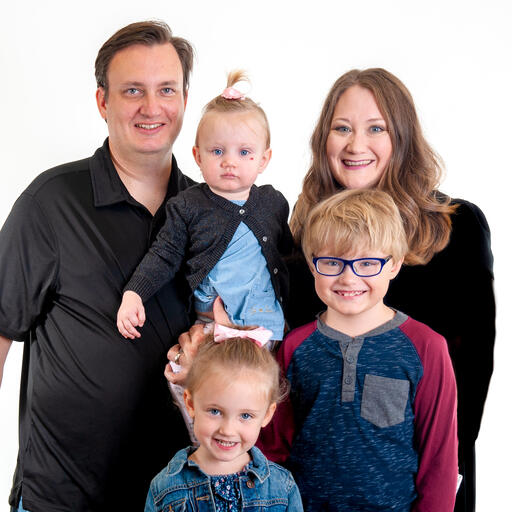 Aimee Starr
Aimee is our church admin, children's ministry teacher, and a worship leader. She's also the volunteer coordinator.
Brian Ward
Brian is our Worship Director, keyboardist, composer, and arranger originally from Portland, Oregon where he was the Assistant Minister of Music at True Vine Missionary Baptist Church. Brian has performed with the Oregon Symphony, Bobby Torres, Shirley Nanette, Curtis Salgado, Obo Addy, Will Matthews and many others. Brian currently lives in Kansas City, Kansas where he is a candidate for a D.M.A. in composition at KU Lawrence.